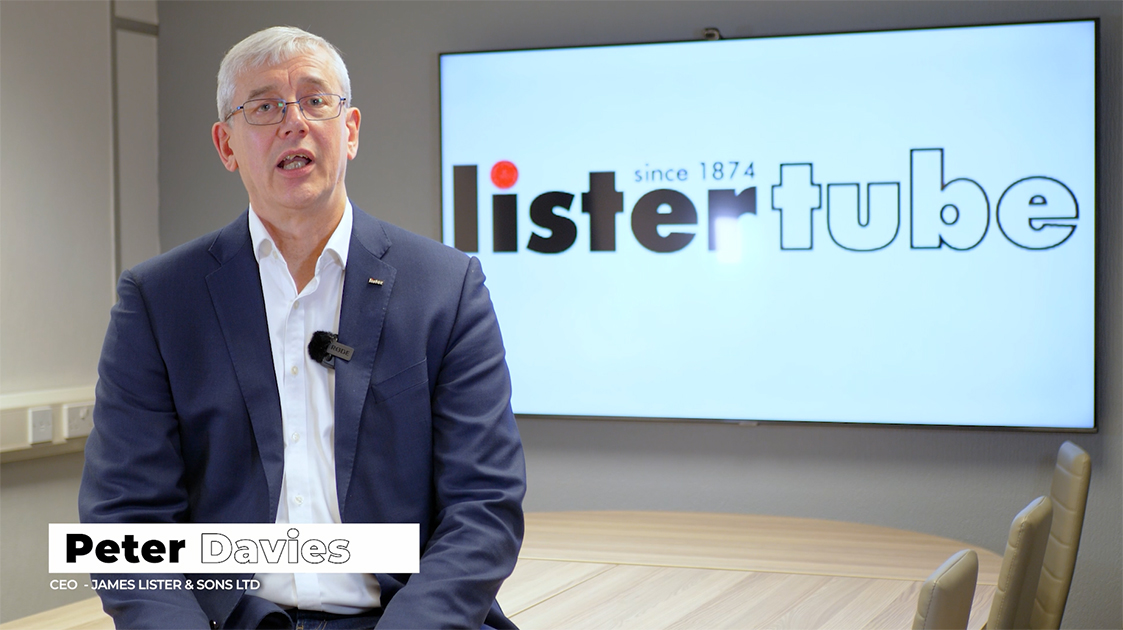 We are the experts in tube bending
Listertube is proud to be one of the leading tube bending experts in the UK. In our latest video, you can hear from Listertube's Chief Executive, Peter Davies, to learn more about the company and our in-house tube manipulation capabilities.
You can watch the full video below, where Peter explains more about Listertube and what we can do for our customers.
Tube manipulation capabilities
Listertube consistently produces components to customers' exacting specifications. We are a make-to-print tube manipulation business, providing sizes from 4mm up to 75mm in diameter and bending in a range of tube materials including mild steel, stainless steel, copper, aluminium, brass and other materials.
Why is Listertube an expert?
Firstly, the team at Listertube have a wealth of experience in tube manipulation; collectively, there is around 150 years of tube bending experience in the Listertube team. Even though we have strong faith in our knowledge base, we are always looking to better ourselves, which is why we work with various universities to develop our expertise, and invest in accreditations to support our expert knowledge.
We are also undertaking many innovations in our processes, such as the ways in which we can bend tube – we work with the latest technologies wherever possible. Listertube always collaborates with customers to meet their requirements, ensuring they receive the product that they are asking for.
How Listertube can help you
Listertube helps customers overcome challenges every single day. Our speed of product delivery is second to none, and forms part of our 'Fast, Friendly and Reliable' motto – we know that our customers want their product as soon as possible, so we endeavour to get it to them quickly, without compromising on quality.
We also help customers develop designs optimised for rapid and cost-effective production. We have produced documents, available for free download from our website, that provide guidance to help customers come up with a design that is most suitable for tube bending. Even those designers who are well qualified may need some assistance with tube manipulation – this is where we come into the process, giving clear and friendly guidance to help customers produce a design that we are able to manufacture (remember 'Fast, Friendly and Reliable').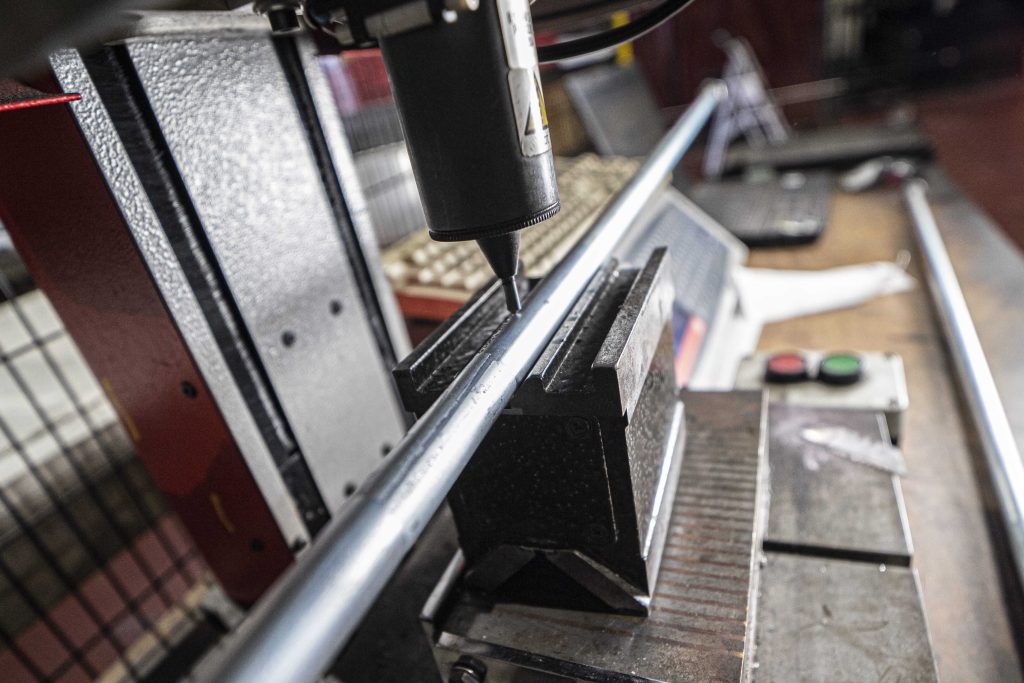 Listertube guides available to download
You can download these guides at the following links:
Tube Bending Design Guide
If you are unsure about what type of bending your tube requirements need to fulfil, Listertube's design guide is essential reading, containing information on the benefits of different bend types, tube sizes, and bend radii.
You can download the Tube Bending Design Guide here.
Tube Bending Size Guide
We are often asked to give specific advice on which tube diameters and bend radii customers should use if they want to be sure that we will have the tooling already available. In this guide, in contrast to the others where the standard principles apply whichever tube manipulator a customer chooses to use, the tooling size information relates directly to Listertube.
You can download the Tube Bending Size Guide here.
Tube End Design Guide
This supplement to our very popular tube bending guide explains the wide range of tube end forming, assembly and fabrication processes. By ensuring that product developers are aware of what is available and some of the considerations, they can prepare manufacture-ready designs utilising the most suitable design features.
You can download the Tube End Design Guide here.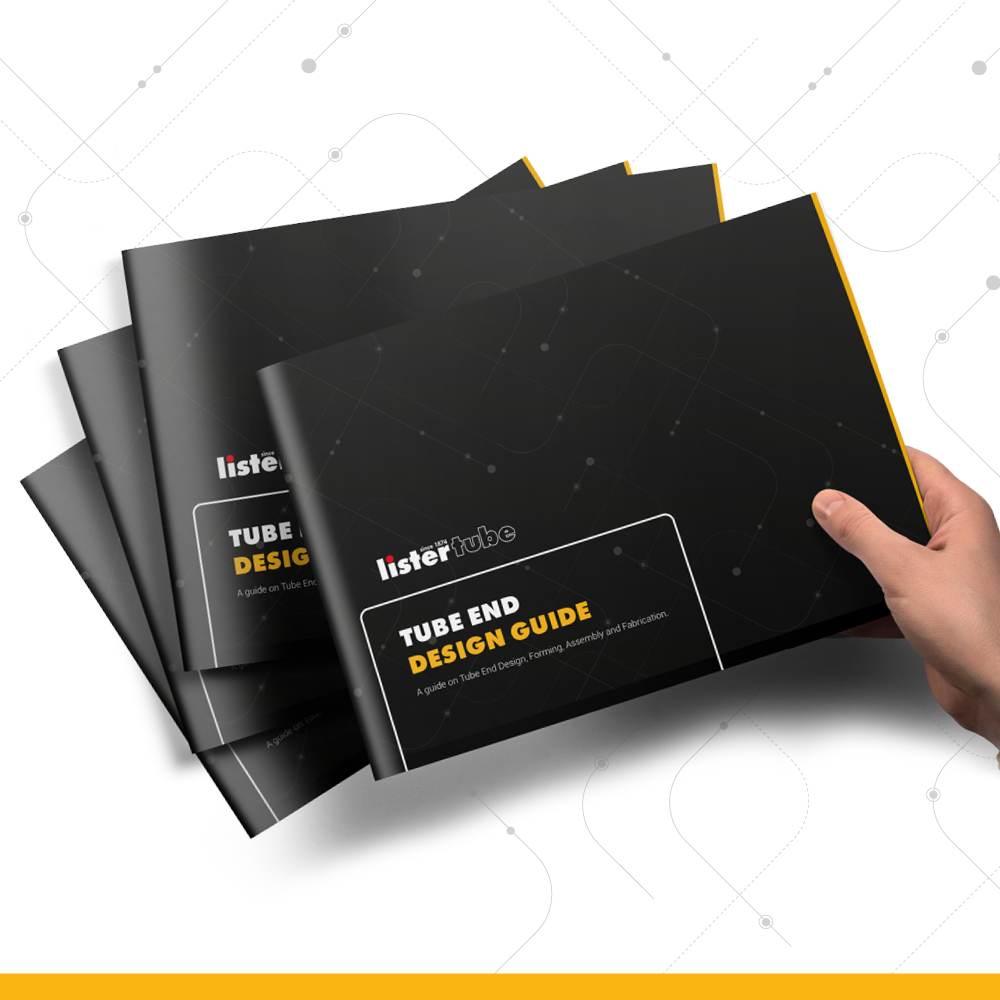 Industries Listertube can support
Listertube caters for a wide range of customers across various industries, including aerospace, furniture, sports equipment, hydraulics and so on. You can see a list of sectors that we work in by clicking here.
We can produce components in seamless hydraulic tube, or for a more cost-effective solution, we provide Electric Resistance Welded (ERW) tube. Our customers are supported from the prototype stage through to high volume production, and these services are available to clients across the whole of the UK.
Expert advice from Listertube
As experts in the industry, we can help advise customers and meet their needs, providing cost effective solutions and components at all times. We can also redesign components to ensure they are suitable for our manufacturing processes, but also to fit into the finished product.
We can provide various end forms in order to simplify the assembly process for the customer. Hydraulic customers also benefit from a complete package, with rigid tube and flexible hose available as part of the service.
If the project is in the early design phase, and the customer does not yet know what their product is going to look like, then we can provide a visualisation of how it will look on completion, so that they are updated on the process. In the short term, for some applications we are also able to provide temporary 3D printed tooling, giving customers an initial tangible product that allows them to finalise their designs.
Customers are always welcome to visit us at Listertube. If you want to book a visit, then please get in touch and we will be happy to welcome you.
Submit your enquiry
Customers send us enquiries in all manner of forms. These can simply be delivered through a verbal description, a few sketched notes on paper, a sample of tube that has been brought in, or a fully-fledged CAD drawing/model. We take enquiries in any of those forms, and from there we will begin to assess the customer's needs.
Within 24 hours, we will evaluate what the customer wants, and then make contact with them to discuss any queries, and suggest any possible improvements that can be made.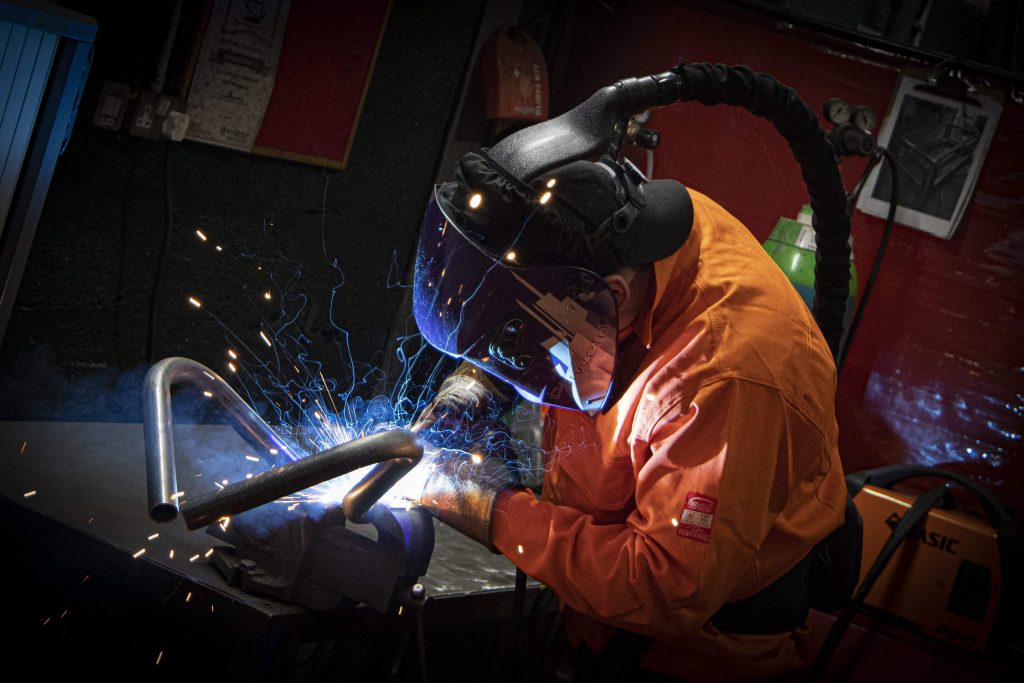 Celebrating 150 years in business next year
We have certainly come a long way from our beginnings as a humble ironmonger shop in Tipton. Across the whole company, Listertube has a breadth of knowledge and experience on hydraulic applications including tube that, cumulatively adds up to many hundreds of years.
As a division of James Lister & Sons Ltd, we are excited to be celebrating our 150th anniversary next year, placing us as one of the most long-standing businesses and leading tube benders in the country.
Simulation service
When we have a new enquiry, Listertube can provide different types of simulation so that the tube is feasible to bend in its current format. Our onsite CAD facilities means we can import a design if it is supplied in CAD format, or if it needs designing, we can also provide that service. Listertube can also decide if the design is suitable for tube bending as it is, or if it needs more work applied to it beforehand.
The second stage involves simulating the bend process on a screen, meaning at the current moment, we will not have to bend anything. From this, we can prepare for foul conditions, and present these to the customer if there are any issues. Most of the time, this is not the case, but we want to prepare for any eventuality and maximise our efficiency should the situation arise.
Simulations allow us to not waste materials on unsuitable designs, meaning we can improve our environmental footprint and make as much use of our materials as possible. It also means we won't spend time and energy on materials that don't end up as part of a finished product. For those rare occasions when we have to buy in the more unusual tubes for customers, we can do simulations before they arrive to ensure that they are suitable for the job.
High stock levels
One of our major strengths is that we stock tube across all materials and all sizes. For customers that need tube very quickly, we can suit their needs, sometimes with a slight variation if they would prefer their tube arrive directly from our stockroom. Many tube benders don't keep a significant amount of stock on their premises, and usually must order in, slowing down the process for customers.
We can also supply loose or unbent tube to customers if they so wish, meaning they can create mock ups, or can be creative with the design themselves.
Why choose Listertube?
Customers should choose Listertube for tube bending and manipulation services because of the three values that we live by: 'Fast, Friendly and Reliable'.
We are able to work quickly because of the processes we have in place for rapid quoting, and we consistently hit customer deadlines, recently achieving 98% on-time delivery. Our focus on strong customer service also ties into this, and we ensure we are responsive with customers at all times – we won't just leave you in the dark.
As a family business, Listertube encourages a friendly environment from within. Everyone who is part of the company is proud to represent the company, and this extends to how we work with customers.
Reliability can be seen as a prerequisite for customers, but we put a lot of effort into making Listertube an ideal partner for tube bending and manipulation. Our ISO 9001 (quality management), ISO 14001 (environment) and ISO 45001 (health and safety) accreditations back up our efforts to ensure our processes are of a high quality, both internally and externally, so customers can be confident in our methods and put their trust in us to deliver on their tube requirements.
For more information on Listertube, please get in touch with us and we will be happy to work with you.