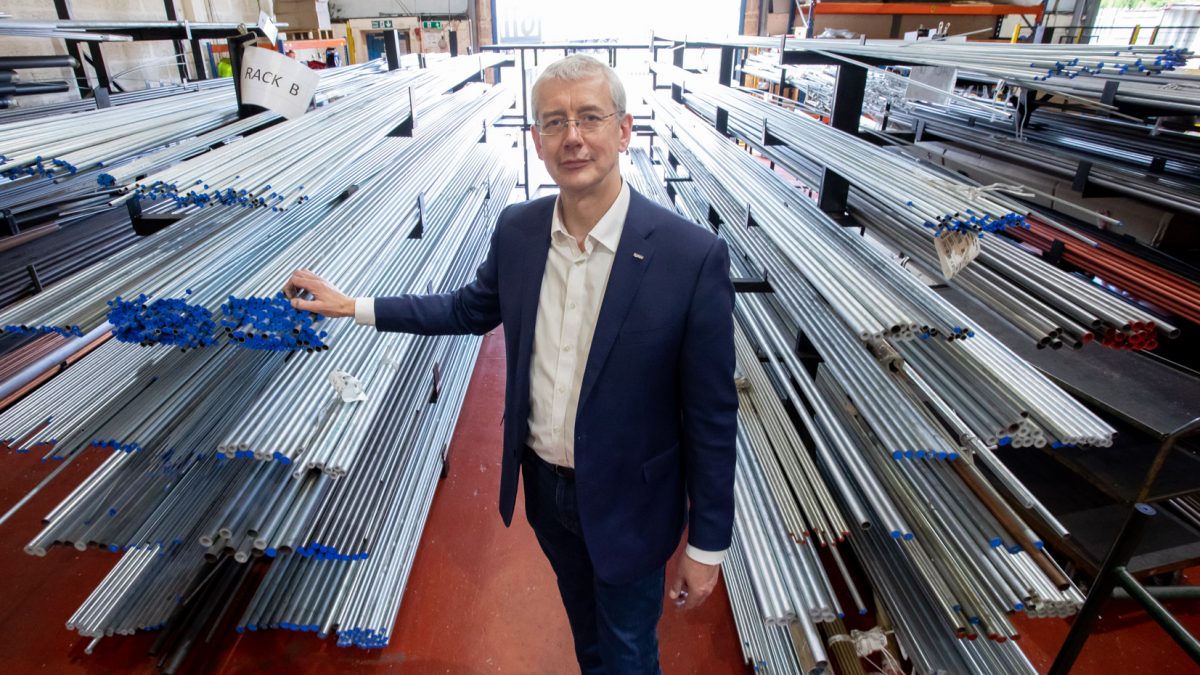 New planning system brings customer benefits
Planning is critical to the development of products. If several workers on the shopfloor require the use of tools and machines at the same time, it can cause timescale issues when some workers must sacrifice their time to allow room for others.
Listertube's mantra is "fast, friendly and reliable". To live up to these words, the company must continue to deliver on its promises. This remains possible through a culture of continuous improvement that Listertube prides itself on, and this is where refining the planning stages comes in. Even with the speed at which the company works at, it must not come at a compromise to quality.
Collaborating on changes
Working in partnership with WMG's Digital Innovation for Manufacturing programme (DI4M), Listertube had a desire to improve its communication between the shopfloor and management, so that all levels would be aware of the status of different projects. As a result, Listertube has implemented a new planning system to resolve this, which comes after months of in-depth analysis and planning between May and August 2021.
As part of the process, WMG representatives Hemanth Guddanda and Paul Bauer collaborated with Peter Davies, Chief Executive, and Alan Medforth and John Sayers, the joint General Managers of Listertube, who sent WMG information about a number of products that Listertube manufactures and the processes by which they're produced. In order to get an idea of what new processes needed to be implemented, WMG made a number of site visits to Listertube, identifying key areas of improvement.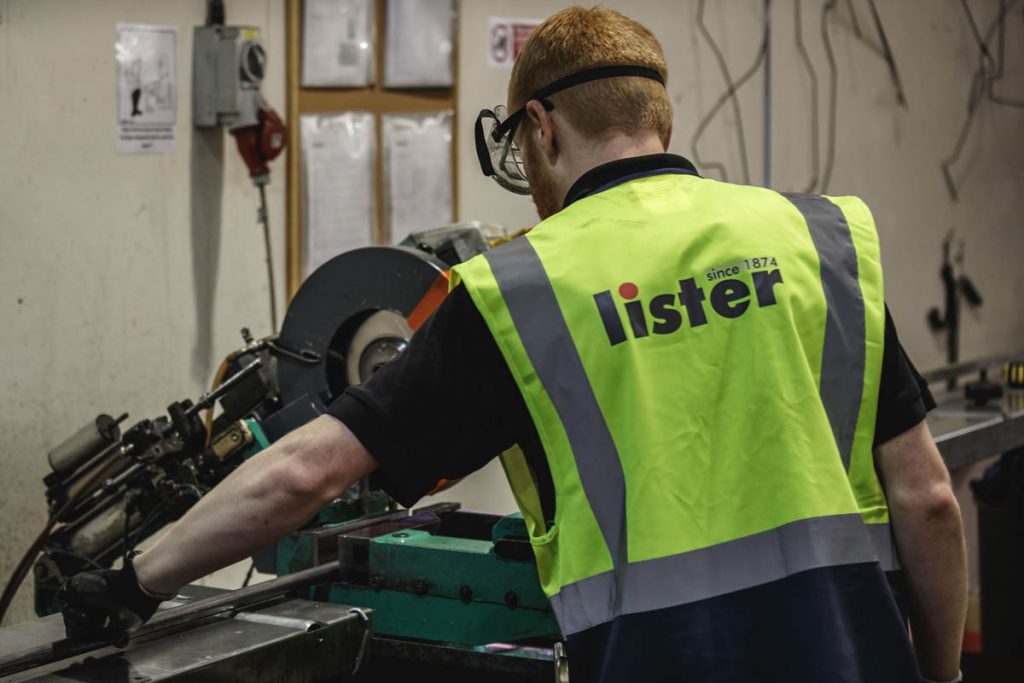 Improving communication across the board
Prior to all this, in March 2021, Lister implemented an enterprise resource planning (ERP) system called Kerridge K8 to help the business manage sales order receipts more effectively, saving valuable time and money. However, there were gaps that still needed filling, such as a shopfloor control module. Therefore, to manage processes more effectively, Listertube developed its own in-house database tool connected to K8, to produce the Production Order Process (POP) sheet, subsequently keeping everything together in one system.
Previously, the General Manager would receive a printed POP sheet, which would then be passed onto the Shopfloor Supervisor; work is then delegated to operators with activities to complete throughout the week. A planning process was put forward by WMG to give Listertube ideas of which jobs to do in which order – over the next few months, information about jobs will be inputted into the database, which will then be transferred to the printed POP sheet.
The new sheets will feature a barcode for digital T-card tracking, with the sheets being sorted for the current month and the following month. The sheets are then placed onto a T-card style planning board, giving clear and concise instructions for operators to follow.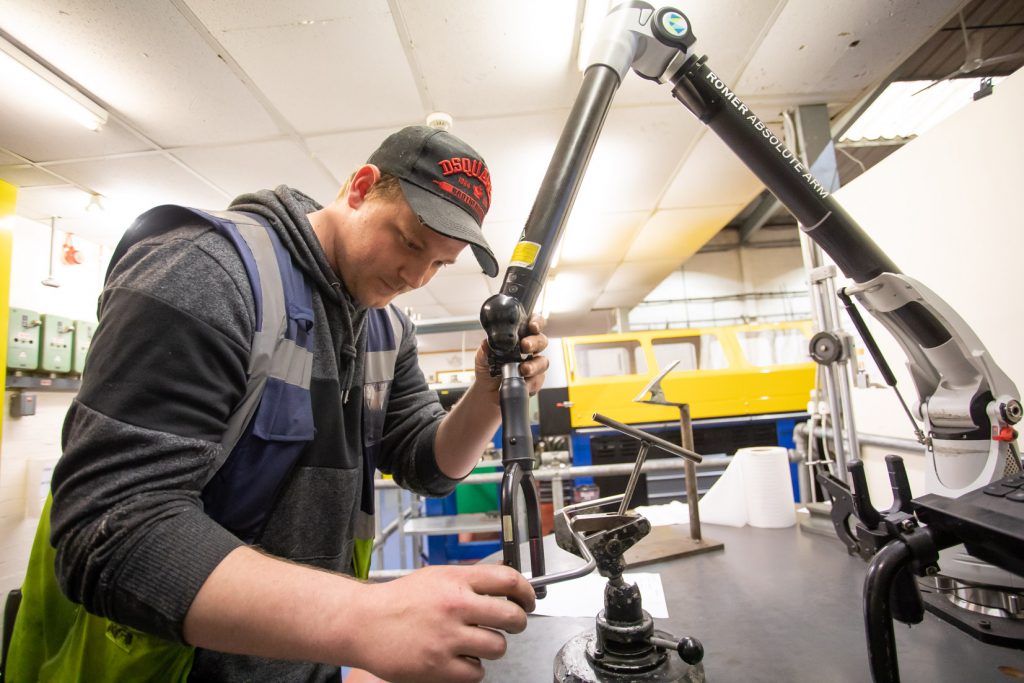 Through this process, operators based on the shopfloor will be granted immediate access to what everyone around them will be working on, meaning they can pre-schedule any necessary work so that there are no schedule clashes. They will be given a POP sheet and an operation to complete, and upon completion will move onto the next job designated by the POP sheet. This will make its way around the shopfloor alongside the order, preventing it from having to be transferred between the shopfloor and management.
The next development, already being worked on, is to include the location of the tube raw material stocks, which are now being stored in pigeon-hole racking type systems – another space saving innovation by Listertube, versus the more traditional fir-tree type racking approach. This also makes it much easier to find tube quickly, thus speeding up the process even further.
After that, barcodes are to be printed on the POP sheets, which can be scanned back into either the Kerridge K8 system or the internal database, which immediately alerts management about what stage the jobs are at, allowing for a very quick response when customers need a status update.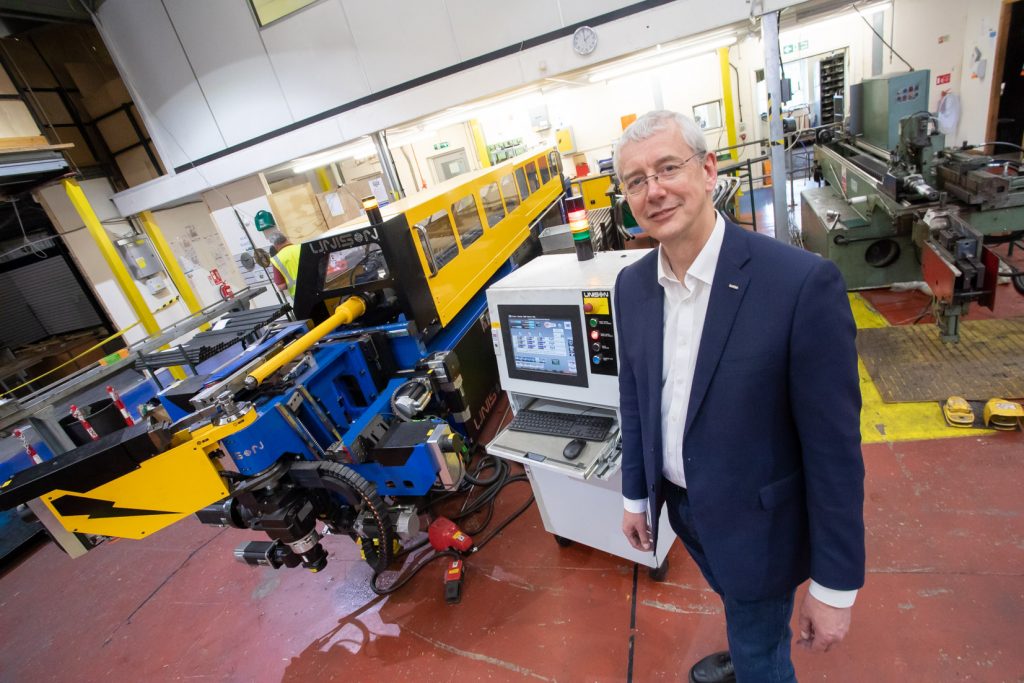 Customer satisfaction
The knock-on effect that a well planned out service can provide has the potential to be huge for customers. With an even more organised workforce and clearer communication between all levels of the business, Listertube can plan most effectively and offer fully achievable lead times, and customers, once they have placed orders, will have access to what stage of the production process their order is in, allowing them to plan accordingly.
Again, Listertube goes back to its "fast, friendly and reliable" tagline. It is more than just a saying: it is a culture that the company applies to every facet of the business. Standing still and not endeavouring to change is not an option. Maintaining a position as a market leader and satisfying the needs of customers is what drives Listertube forward.
For more information on Listertube's services, follow the company on LinkedIn. If you want to start a conversation around your requirements, contact Listertube today on 01527 517120 or tube@lister.co.uk.