The Problem
The cost to develop and manufacture new parts is significantly higher than normal production batches, due to the potential of minimum orders and increased scrap on materials, minimum set up costs on CNC tooling and programming, additional first off quality control processes (which normally include ISIR/FAIR documentation), sometimes tooling modifications and/or checking fixtures are required, plus several other factors.
This is all then wrapped up into the price of a single part (or small batch of parts), which can often seem excessive – causing the opportunity to make even a modest profit rather limited, with no guarantee of repeat/future orders for the parts we've taken through this lengthy and often challenging development process.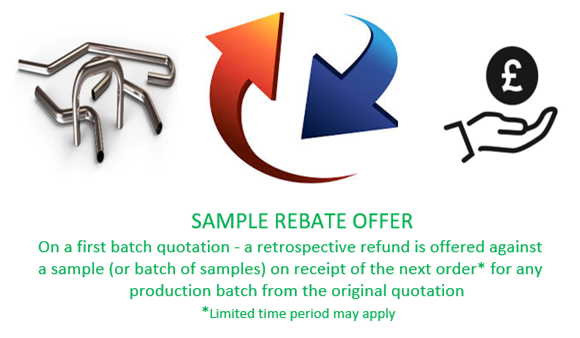 The Solution
Therefore, we prefer to quote samples at the correct rate to make normal profits, but offer a refund of anything up to 100%* (*depending on the quantity and value of the subsequent production batch/es) on receipt of an order for the production quantities quoted – this way, if sample approval is achieved within a reasonable period of time, the cost of sample production is effective cancelled to the customer, and offset by Listertube against the profit of future orders placed.
A win/win all around.